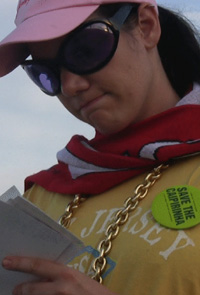 Girlfriend In New Jersey
LENGTH: 3 min. 7 sec.
RELEASED: November 6, 2010
GIST: Tedb0t brings us a tragic tale set to the beat of a forgotten age. Torn apart by a mighty river, a young woman who has moved to New Jersey is guided along a new path, while her ex back in The City descends into a toxic abyss.
WATCH:
GOODIES
Download The Song:
The Lyrics to the song
Your choice of 22 FREE mobile Wallpapers!
NOTES:
Filmed in July & September 2010 in NYC, Weehawken, Kearney, Port Newark, Woodbridge, New Brunswick, Trenton, Camden, Atlantic City, Seaside Heights and Harrison. Short URL:
http://goo.gl/oyvx
.